Published in  TFNInsider.org  on 2015-10-28 by Dan Quinn
A boy is beaten because he fidgets during a sermon. A girl is made to feel shameful about her "unclean" sexuality. A teenager is denied medical care because her community only believes in faith healing. When a religious leader molests a child, no one reports it.
Religion is a powerful and positive influence in the lives of many people. But we know that religion can sometimes be used to harm children. Fortunately, the Child-Friendly Faith Project is announcing a new program designed specially for faith communities that aims to end child abuse and neglect perpetrated in the name of faith. What's more, all faith communities can benefit from it.
Read more
---
Published in Plainsman Press on October 26, 2015 by Chesanie Brantley
Children throughout the world are suffering from abuse related to religious and cultural ideologies. The Child-Friendly Faith Project (CFFP) is a national nonprofit public charity that protects children from this type of abuse through education. Read more
Published on childfriendlyfaith.org on October 10, 2015 by Zanna Haney
Professor Marci A. Hamilton holds the Paul R. Verkuil Chair in Public Law at Benjamin N. Cardozo School of Law at Yeshiva University. One of the country's leading scholars in church/state law, she represented the City of Boerne, Texas, in a successful challenge to the Religious Freedom Restoration Act, a case that resulted in the U.S. Supreme Court's landmark decision in Boerne v. Flores. Professor Hamilton is the author of the newly revised God vs. the Gavel: The Perils of Extreme Religious Liberty and Justice Denied: what American Must Do to Protect Its Children.
We asked Professor Hamilton about her significant work as a child advocate and her keynote address at this year's Child-Friendly Faith Project Conference. Read more
Published in vice.com on August 5, 2015 by James Nolan
Abuse is still rife in religion. Earlier this year, the Methodist Church of Britain released an "unreserved apology" for failing to protect children and adults, following a report that uncovered 1,885 alleged incidents of abuse in the Church dating back to the 1950s. Ministers and lay employees are said to have been involved in 25 percent of cases, with over half of those involving ministers being of a sexual nature. There are six ongoing police investigations. Read more
Published in rfraperils.com on April 23, 2015
On April 2, Governor C.L. "Butch" Otter signed into law House Bill 113 known as the "parents rights" bill. It will become law on July 1 of this year.
The bill was one of many similar pieces of legislation being lobbied around the country by the Home School Legal Defense Association, whose mission is to "preserve and advance the fundamental, God-given, constitutional right of parents and others legally responsible for their children to direct their education." Read more
Published in rfraperils.com on April 14, 2015
Last month, I testified in front of an Idaho Senate panel against House bill 113, known as the "parents' rights" bill. I was there representing my nonprofit organization, theChild-Friendly Faith Project and believe that we, along with other child advocates, convinced lawmakers to improve that bill. But now that Governor C.L. "Butch" Otter has signed the parents' rights bill into law, we wonder, have we lost the fight to save the lives of Idaho's children who suffer every day due to four religious exemptions that allow parents to "treat" their sick children with only prayer and other religious rituals? Read more
Published in cultureandyouth.org on January 2015
If we hope to end religious child abuse and neglect, people of faith and the nonreligious must put aside their theological differences and learn about this form of maltreatment.
When I tell someone that part of the work of my nonprofit organization, the Child-Friendly Faith Project, involves ending child abuse and neglect that is enabled by religious belief, I often get one of two reactions. Either someone is convinced that religion is in no way responsible for harm done to children, or he or she believes that religious faith is akin to poisons under the kitchen sink and should come with the warning, "keep away from children." Read more
Published in togetherweheal.com on December 27, 2014
With the hustle and bustle of families and travel during the holiday season, it's taken me a little longer than normal to write about the conference Linda and I attended in Austin, TX. Because its message and the message of this time of year are so simpatico, I knew now was the right time.
As many of you know by now, last month Linda and I attended The Child-Friendly Faith Project Conference and had the honor of speaking on Day 2. Read more
Published in mystatesman.com on November 28, 2014 by Carla Cheatham
"You can start a revolution that will flame up and burn out quickly when you rally folks against a problem, but if you want to stoke the fires of long-term transformation, we must first give people something to be for; something to agree upon."
With those words in April 2013, I joined the board of directors of the Child-Friendly Faith Project, an Austin-based, national nonprofit organization that educates the public about child abuse and neglect that is enabled by religious and cultural ideologies. Read more
Published in verdict.justia.com on November 13, 2014 by Marci. A. Hamilton
Reporter Laurie Goodstein wrote a fascinating New York Times front-page story this week on the admissions by the Church of Jesus Christ of Latter-day Saints ("LDS Church") regarding their founder, Joseph Smith, and the fact he had approximately 40 wives, one of whom was age 14, and some others of whom were already married to other men. This came as a surprise to numerous LDS believers, who had been taught that Smith was a paradigm of virtue devoted to his first wife, Emma. Read more
Published in tfninsider.com on November 10, 2014 by Dan
This guest post by Janet Heimlich, founder of the Child-Friendly Faith Project (CFFP), explores the tragic connection that sometimes exists between religion and child maltreatment. Sadly, Texas is no stranger to this problem. The cautionary tale of fundamentalist preacher Lester Roloff and his homes for troubled teens is a case in point. TFN lobbied for years for the Texas Legislature to suspend the alternative (and lenient) licensing program the state maintained for faith-based child care providers like Roloff. That program was finally allowed to expire in 2001, and the Roloff Homes moved out of the state. Janet's CFFP will host a conference on religious and cultural maltreatment on Dec. 4-5 in Austin. Read more
Published in Kxan.com on July 28, 2014 by Angie Beavin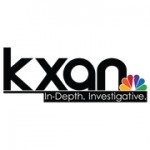 GEORGETOWN, Texas — For the first time, supporters of the victim in the Greg Kelley case in Williamson County are making their voices heard, adding to the growing community outrage.
The 19-year-old was sentenced earlier this month to 25 years in prison for sexually assaulting a 4-year-old child. The sentence came as a punishment agreement between prosecutors and Kelley's defense. The jury found him guilty of the crime and could have given him anywhere from 25 years to life in prison. The agreement to 25 years also meant he couldn't appeal. Read more
Published in Rejuvenate Magazine on April 7, 2014 by Christine Barrett

Known as the "Live Music Capital of the World," Austin is certainly not bluffing about its bustling music scene. The area has more than 250 live-music venues and is home to some of the most popular festivals in the country, such as Fun Fun Fun Fest, South by Southwest and Austin City Limits. And it's not only big music festivals that are attracted to the city. Read more
Published in St. Edward's University on March 28, 2014 by Casey Burkhart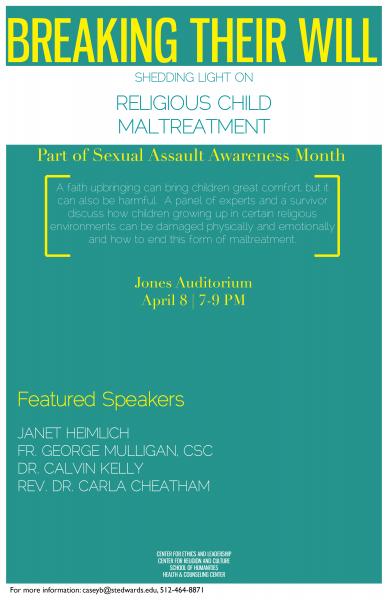 A spiritual upbringing is not always a nurturing experience for a child. In fact, many children are abused and neglected by those who believe their actions are mandated by their faith. Examples include failing to report sexual abuse to protect the image of a faith leader or community, physical abuse due to beliefs about "biblical chastisement," denial of medial care due to beliefs about faith healing, and spurning and terrorizing using religious messages. Read more
Published in Foundation Beyond Belief on March 10, 2014 by Elizabeth Minutello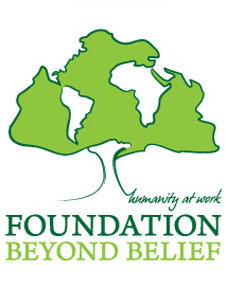 As Janet Heimlich was researching her 2011 book Breaking their Will: Shedding Light on Religious Child Maltreatment, it became clear that while religious, cultural, and spiritual beliefs can establish a positive moral foundation and structure, these same ideologies may be used to justify harmful childrearing practices. Having exposed such problems, Heimlich then looked at what could be done to end this form of maltreatment and founded the Child-Friendly Faith Project(CFFP). Our current Challenge the Gap beneficiary, the CFFP works to find these solutions. Read more
Published in scnucc.org on February 24, 2014 by Jaime J. Romo, Commissioned Minister for Healing and Healthy Environments



Several months ago, Victor Vieth, director of the National Child Protection Training Center, recommended me for nomination as a board member for Child-Friendly Faith Project, a new non-profit. The more I learned about its mission and leadership team, the more I saw this as an extension of my purpose as Commissioned Minister for Healing and Healthy Environments. I would like to introduce you to the founder of the Child-Friendly Faith Project, Janet Heimlich. Read more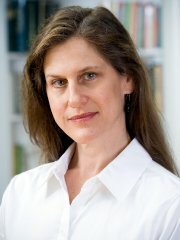 Janet Heimlich is an award journalist and former freelance reporter for NPR.  She is the president of the Child-Friendly Faith Project and the author of Breaking Their Will:  Shedding Light on Religious Child Maltreatment.   She speaks with me about how religion has been used to justify and excuse mistreatment of children.  From medical neglect to corporal punishment to emotional abuse, religion can serve to harm children.   We can make a difference by breaking the silence. Listen Here
Published in Austin American-Statesman on November 7, 2013 by Juan Castillo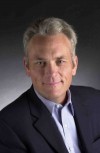 The problems of child sexual abuse in religious organizations remain serious, but more and more, critics are raising awareness about other forms of abuse and neglect occurring in faith communities in the United States. Read more
Broadcast on voiceofrussia.com on September 27, 2013

WASHINGTON (VOR)— "Spare the rod and spoil the child," is a saying many parents cite as justification for instilling discipline and obedience into their children through corporal punishment. However, in cases where religious parents take authority and discipline too far, resources to help the abused children may be scarce. Unfortunately, moreover, society has a hard time determining when "discipline" in the name of religion is taken too far. Our guests in this episode are here to help us understand how to identify and stamp out this form of child abuse. One is Janet Heimlich, president of The Child-Friendly Faith Project. (there is additionally a closed Facebook group for survivors called "Child-Friendly Faith.") Heimlich's book, Breaking Their Will: Shedding Light on Religious Child Maltreatment was a groundbreaking work on the topic. Also joining our discussion is Dolon Hickmon, himself a survivor of religious child abuse, and author of the forthcoming book "1324: A Story of Faith and Obsession." Listen here
Published in Courier-Journal.com on September 27, 2013 by Peter Smith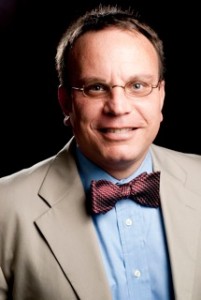 While the problems of sexual abuse and coverup remain acute in many religious organizations, a related problem is still not getting enough attention: other types of physical abuse and neglect of children. That was a consensus of a group of advocates for child welfare in faith-based settings who spoke at the Religion Newswriters' Association annual meeting in Austin, Texas, on Thursday. Read more
Published in alternet.org on September 25, 2013 by Valerie Tarico
As of late, critics have been raising awareness of the link between certain kinds of religious parenting and abuse. Janet Heimlich, author of  Breaking Their Will: Shedding Light on Religious Child Maltreatment, recently founded the  Child-Friendly Faith Project, a national nonprofit organization that educates the public about the impact that religious, spiritual, and cultural beliefs and practices have on children. Read more

Published in Patheos.com on June 2, 2013 by Hemant Mehta
I wanted to let you all know I recently accepted a position on the Board of Advisors for a really wonderful organization called the Child-Friendly Faith Project. The group was founded by Janet Heimlich, author of Breaking Their Will: Shedding Light on Religious Child Maltreatment. Read more
Published in San Diego Free Press on May 20, 2013 by Dave Rice
Child sexual abuse cases in the Catholic Church have repeatedly rocked the nation for more than a decade now, and in 2010 spread locally to reach the San Diego Diocese. The so-called "Satanic Panic" of the 1980s and early '90s brought the prospect of harm to children through mysterious and violent rituals to the forefront of the nation's attention (though such focus turned out to be largely overblown), while periodically stories reach the news involving the tragic death of a child raised by a family of religious separatists. Incidents such as the aforementioned remind us that institutions of faith are capable of inspiring misplaced trust that can bring harm to the most vulnerable amongst us: our children. Read more
Published in Examiner.com on May 20, 2013 by William Hamby
Janet Heimlich is the author of Breaking Their Will: Shedding Light on Religious Child Maltreatment and President of the Child-Friendly Faith Project. The organization is "a national, nonpartisan, nonprofit 501(c)(3) public charity that educates the public about the impact that religious, spiritual, and cultural beliefs and practices have on children in the United States and around the world." To put it simply, Janet is confronting the often-ignored abusive aspects of some religious child-rearing practices. Read more
Published in Away Point on March 3, 2012 by Valerie Tarico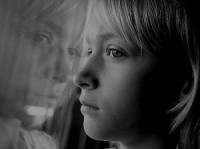 Does religion help children or harm them? Viewpoints range from those who believe that it is impossible to raise loving, moral children without faith to those who see religious immersion as child abuse. Author Janet Heimlich (Breaking their Will) believes this isn't an either or question, but rather a set of when, where and how questions. Heimlich is launching an initiative, Child-Friendly Faith, that seeks to create productive dialog between those who value and those who criticize the role of religion in the lives of children. Read more 

Published in American Atheist in the 4th quarter of 2011 by Pamela Whissel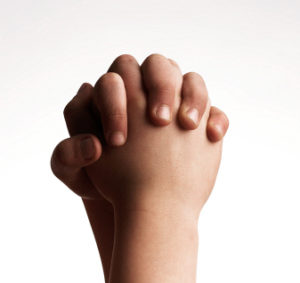 Although religiously motivated child abuse and neglect has been around as long as religion has, it didn't have a name until Janet Heimlich began the research for her book Breaking Their Will: Shedding Light on Religious Child Maltreatment. Hers is one of the very few books to look at this problem in a comprehensive way. Read more