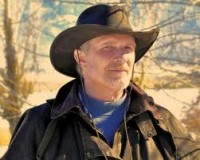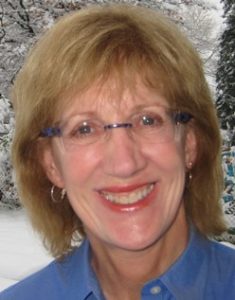 Christa Brown has written extensively on the topic of clergy sex abuse and cover-ups in the Southern Baptist Convention. Described by the Austin American-Statesman as "the public face" of Baptist clergy abuse survivors, she is the author of a combination memoir and exposé called This Little Light: Beyond a Baptist Preacher Predator and His Gang. The book has been used in law school classes on child abuse and received praise in a London Times review, which characterized Christa as "a whistleblower of historic proportions." Her columns have appeared in such publications as Ethics Daily, Baptist News Global, Associated Baptist Press, and the Dallas Morning News. She also contributed a chapter on yoga as a tool for healing traumatic injuries, published in the book Restorative Justice in Practice. Christa had a 25-year career as a Texas attorney, with specialty certification in civil appellate law, and she has also taught yoga for cancer survivors. In addition to her J.D. degree from the University of Texas, she holds an M.A. in anthropology and a B.A. in French and English.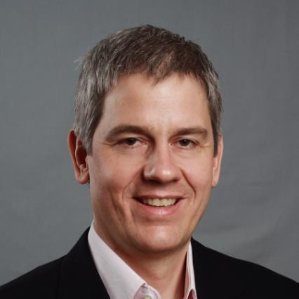 Vince Cavasin (Marketing Consultant) has been working in marketing-related disciplines since 1995. His company, Value Intersect Consulting LLC, specializes in helping companies rigorously and holistically evaluate interaction points across the entire customer journey. His experience spans product strategy and management, brand building, demand generation, sales enablement, omni-channel marketing communications and omni-channel commerce for companies ranging from small startups to some of the world's top retailers. Vince lives in Austin with his wife and son.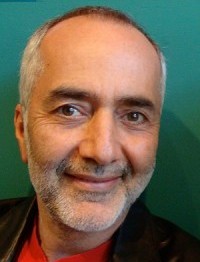 Raffi Cavoukian is a renowned Canadian songwriter and performer, author, ecology advocate, and entrepreneur. Once called "the most popular children's entertainer in the western world" by the Washington Post, Raffi has built his career on the core value of respect for the child as a whole person. His philosophy of Child Honouring is gaining support among eminent thinkers as a holistic organizing principle for a culture of peace. With three honorary degrees, Raffi is a respected international figure. His CDs, books, and videos have sold over 15 million copies. Raffi is also a keynote presenter, lecturing and networking to help create a sustainable, child-friendly world.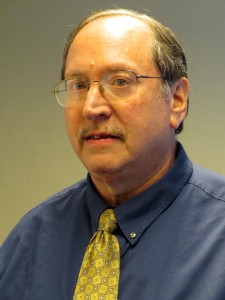 Howard Davidson, JD, has been involved with the legal aspects of protecting children from abuse for more than 38 years. He has directed the American Bar Association's Center on Children and the Law since it was established in 1978. He has served as chair on the U.S. Advisory Board on Child Abuse and Neglect and is a founding board member of the National Center for Missing and Exploited Children. Howard serves on the boards of the National Foster Care Coalition and ECPAT-USA, which aims to eradicate the trafficking and sexual exploitation of children. In 2008, Howard was named by the Mayor of Philadelphia to serve on a community oversight board to guide improvements in that city's child protection system.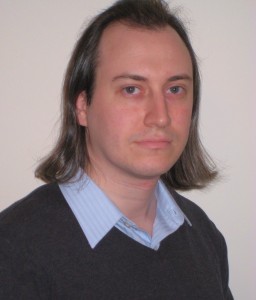 Joel Engelman was raised in the insular Hasidic community of Williamsburg in Brooklyn, New York, where he received a minimal education and endured physical, sexual, and emotional abuse by the teachers of his yeshiva. Joel left the Hasidic community at the age of eighteen but returned several years later to tell his story publicly and speak out against child abuse. Since then, he has been a strong voice in raising awareness about child sexual abuse in the Orthodox Jewish community and continues to work tirelessly to support victims and their families. Joel is currently pursuing a degree in psychology.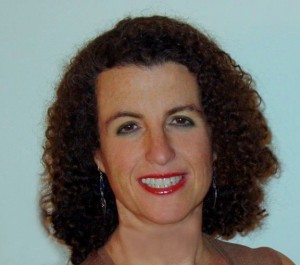 Lisa Aronson Fontes, PhD, has dedicated two decades to making the mental health, social service, and criminal justice systems more responsive to culturally diverse people. She has written numerous journal articles and chapters on cultural issues in child maltreatment and violence against women, cross-cultural research, and ethics and is the author of Interviewing Clients Across Cultures: A Practitioner's Guide and Child Abuse and Culture: Working with Diverse Families. Lisa teaches at the University Without Walls at the University of Massachusetts. Fluent in Spanish and Portuguese, she has conducted research in Santiago, Chile, and with Puerto Ricans, African Americans, and European Americans in the United States.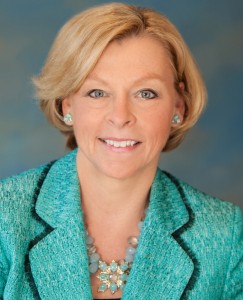 Marci A. Hamilton, JD, holds the Paul R. Verkuil Chair in Public Law at the Benjamin N. Cardozo School of Law, Yeshiva University. One of the United States' leading church/state scholars, she specializes in religious organizations and individuals that violate the law, the First Amendment's Religion Clauses, and the Religious Freedom Restoration Act (RFRA). Marci is the author of God vs. the Gavel: The Perils of Extreme Religious Liberty and Justice Denied: What American Must Do to Protect Its Children. She is also the recipient of the National Crime Victim Bar Association's Frank Carrington Champion of Civil Justice Award, the E. Nathaniel Gates Award for outstanding public advocacy and scholarship, and the Lifetime Achievement Award for Pro Bono Legal Service to veterans groups.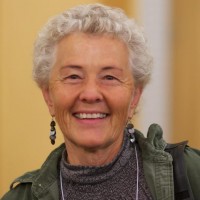 Nadine McCombs Hansen, JD, is a Mormon feminist, activist, and attorney in Utah. She has a B.A. in Economics from San Jose State University and a J.D. from Santa Clara University School of Law. She has practiced law in California and Utah. Today, Nadine often serves as a Guardian ad Litem for children in custody disputes. Some of her clients include children of the Fundamentalist Church of Jesus Christ of Latter-day Saints, who have been alienated from parents after they were excommunicated by sect leaders.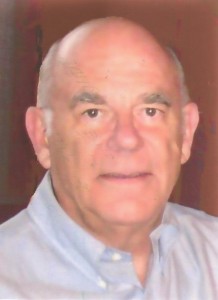 Albert E. Harris is a retired corporate executive and entrepreneur. He has an A.B. in psychology from Harvard College and an MBA in marketing from Harvard Business School. Al was with Procter and Gamble for thirty years, retiring as a senior vice president. He and the founder of LensCrafters then joined hands to create a company which became the largest optical retailer in the United Kingdom. Al offers a lifetime interest in the human sciences, an extended and varied experience in business, and insight from being the father of a large family.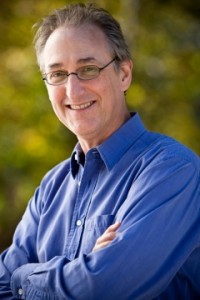 Steven Hassan has been educating the public about mind control, controlling groups, and destructive cults since 1976. At the age of nineteen, Steven was deceptively recruited into the Unification Church. After serving as a high-ranking official in the organization, he escaped through deprogramming. Steven is the founder of the Freedom of Mind Resource Center and has written several books on how cults harm adults and children, including Freedom of Mind: Helping Loved Ones Leave Controlling People, Cults and Beliefs. Steven addresses hundreds of campus, religious, and professional organizations throughout the world and is often asked by the media to answer questions about mind control. He is a Licensed Mental Health Counselor in the Commonwealth of Massachusetts and a Nationally Certified Counselor.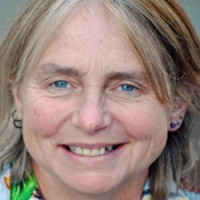 Liz Heywood grew up in the Christian Science Church at a time when the church promoted faith healing over medical care. When she was thirteen years old, Liz contracted a life-threatening bone disease, but her parents never took her to a doctor, relying instead on prayer as the only "treatment." After a year of great suffering, the infection destroyed Ms. Heywood's knee, and her leg later had to be amputated. Following years of chronic depression, panic attacks, and suicidal thoughts, Liz left the religion when she was in her early thirties. Today she is an advocate for child victims of religious abuse. In 2010, a statement of Ms. Heywood's was read at the White House during a meeting on that subject.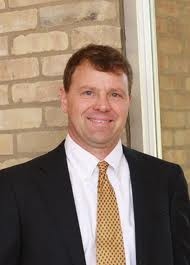 David H. Jensen, PhD, is Professor of Reformed Theology at Austin Presbyterian Theological Seminary nd the author of Graced Vulnerability: A Theology of Childhood. He also serves on the steering committee of the Childhood Studies and Religion group of the American Academy of Religion. Prior to his appointment to Austin Seminary in 2001, David was Assistant Professor of Religion and Philosophy at Manchester College in North Manchester, Indiana. He received a Fulbright Teaching Fellowship to Austria after graduating from Carleton College in 1990. David earned a doctorate at Vanderbilt University, where he received the Harvie Branscomb Fellowship, given to entering doctoral students showing promise for academic contribution in the field of religion.
Hemant Mehta is a National Board Certified high school math teacher in the suburbs of Chicago, but he is probably better known as the "Friendly Atheist," the name of the website he created and edits. He is also the author of The Young Atheist's Survival Guide, a handbook for young atheists and their parents, teachers, and friends, who struggle with prejudice aimed at nonreligious youth. Hemant is the former chair of the board of the Secular Student Alliance, and he currently serves on the board of directors for Foundation Beyond Belief, a charitable foundation that promotes generosity and compassion in the humanist community.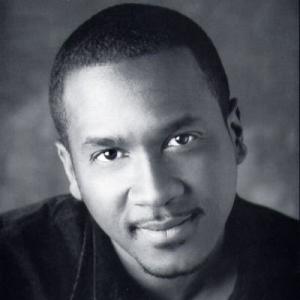 Jerry Minor is a nationally known comedic actor in Los Angeles. Early in his career, Jerry joined The Second City, Detroit's premiere improv troupe. More recently, he worked as a cast member and writer on Saturday Night Live and appeared in such network comedies as How I Met Your Mother and The Office, as well as HBO's Curb Your Enthusiasm and Eastbound & Down. Jerry is also a survivor of religious child maltreatment. When he was seven, his mother became a Jehovah's Witness and complied with church teachings that promoted the use of severe corporal punishment of children. When Jerry was twenty-one, the church "disfellowshipped" (shunned) him for "fornication" and attempting suicide. But despite this abuse, Jerry followed his dream to be an entertainer. His story is one of pain, courage, and healing.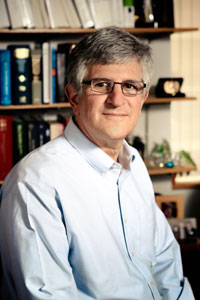 Paul A. Offit, MD, is the Chief of the Division of Infectious Diseases and the Director of the Vaccine Education Center at Children's Hospital of Philadelphia. He is also Professor of Pediatrics at the University of Pennsylvania School of Medicine and the co-inventor of the rotavirus vaccine RotaTeq, recommended for universal use in infants by the Centers for Disease Control and Prevention. Paul is the recipient of many awards, such as the J. Edmund Bradley Prize for Excellence in Pediatrics from the University of Maryland Medical School and a Research Career Development Award from the National Institutes of Health, as well as the President's Certificate for Outstanding Service from the American Academy of Pediatrics. Paul has published more than 140 papers in medical and scientific journals and numerous books in the areas of vaccine safety.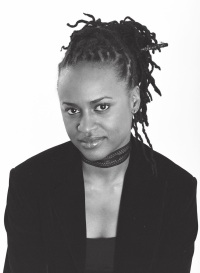 Stacey Patton, PhD, is an adoptee, a child abuse survivor, an award-winning journalist, and an advocate for children. She is the author of That Mean Old Yesterday, a memoir about being raised by Christian Pentecostal parents who so severely abused Stacey, she was placed in the New Jersey foster care system. Stacey's book examines not only her own life, but the historical roots and cultural embrace of corporal punishment in African American communities in the United States. She is also the creator of sparethekids.com, an organization that promotes alternatives to physical discipline of children. Stacey currently resides in the Washington, D.C. area, where she is a staff reporter for theChronicle of Higher Education.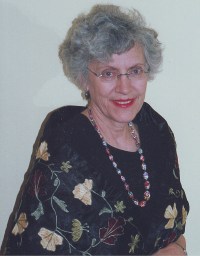 Rita Swan, PhD, is the co-founder of Children's Healthcare Is a Legal Duty, a national membership organization that advocates for children's rights to medical care and other protections. Rita was raised in the Christian Science Church, a religion that promotes faith healing over medical care. In 1977, she and her husband lost their son after following the church's edicts. Today, Rita speaks before Congressional committees, speaks at national conferences, and writes for such journals as the New England Journal of Medicine and Pediatrics. Due to Rita's work, CHILD has helped states repeal religious exemptions from child neglect laws in eight states and prevented exemptions from being enacted in several other states.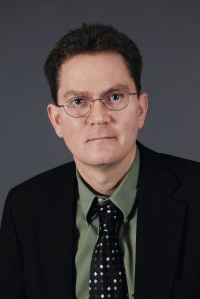 Victor Vieth, JD, serves as the Executive Director of theNational Child Protection Training Center, a state of the art training complex located on the campus of Winona State University in Winona, Minnesota. Equipped with moot courtrooms, forensic interview rooms, and a "mock house" in which to conduct simulated child abuse investigations, NCPTC provides intensive instruction for undergraduate students and current professionals in the field of child abuse. A former prosecutor, Victor has trained thousands of child protection professionals throughout the United States and seventeen other countries. He was named to the President's Honor Roll of the American Professional Society on the Abuse of Children. The Young Lawyers Division of the American Bar Association named him one of the "21 Young Lawyers Leading us Into the 21st Century."