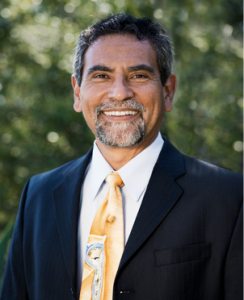 Rev. Dr. Jaime Romo (President) is a Commissioned Minister in the United Church of Christ for Healing and Healthy Environments in San Diego and a consultant with the Center for Applied Research Solutions and the National Mentoring Resource Center. He earned his doctorate in educational leadership from the University of San Diego. Following a career of K-12 teaching and administration and teacher education, Jaime developed and implemented trauma-informed policies and healing community practices for churches and values-driven organizations. He is a certified Traumatic Incident Reduction facilitator and has worked with and seen scores of individuals resolve their PTSD, anxiety, and depression symptoms in a short period of time. He is the author of Teachers Preventing Abuse and two titles published in both English and Spanish: Parents Preventing Abuse (Previniendo el Abuso) and Healing the Sexually Abused Heart (Rehabilitación del corazón de las víctimas de abuso sexual). He is also the co-author of Reclaiming Democracy: Multicultural Educators' Journeys Toward Transformative Teaching. He currently serves as a Hospice Chaplain with Seaport Home Health and Hospice in San Diego.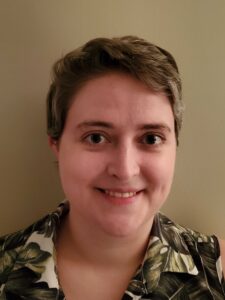 Nali Adesso (Treasurer) is a mental health counselor in Washington state and has spent the last several years working with LGBTQ+ youth. Nali brings both personal and professional experience to the cause of raising awareness about religious child maltreatment and promoting the rights of children in abusive religious environments. As a board member with the Child-Friendly Faith Project, they are passionate about working with LGBTQ+ survivors of religious child maltreatment, as well as educating others about mental health issues in faith communities.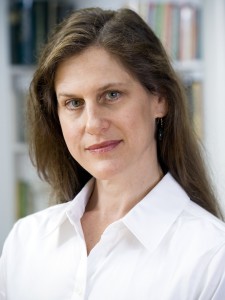 Janet Heimlich (Secretary) is an award-winning journalist and the author of Breaking Their Will: Shedding Light on Religious Child Maltreatment, the first book to fully examine the issue of child abuse and neglect enabled by religious belief. Bishop John Shelby Spong described it as "insightful, provocative, exposing," and novelist Anne Rice called it "well researched and well written." In 2012, Janet founded the Child-Friendly Faith Project, which has a mission to share knowledge and build community around the issue of religious child maltreatment (RCM) and advocate for and empower those whose lives are impacted by RCM. She also sits on the board of directors of Foundation Beyond Belief and co-hosts the video podcast, "Parenting Beyond Belief." Prior to becoming a child advocate, Janet was a freelance reporter for National Public Radio, work for which she won more than ten journalism awards and honorable mentions, and she wrote nonfiction articles for such publications as Texas Monthly and the Texas Observer. She graduated from Stanford University with a B.A. in communications and a minor in English. Janet lives in Maine and has a daughter in college.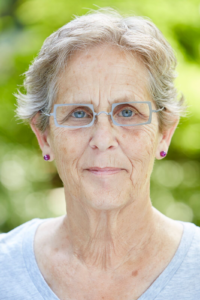 Barbara Dorris spent the past sixteen years working with leaders around the world as Survivors Network of those Abused by Priests' (SNAP) Outreach Director before assuming the role of Executive Director. She has managed conferences, worked with media, and helped to prepare a case to present to the ICC and UN committees. She has talked with thousands of survivors, trained volunteer leaders and help to start dozens of support groups. In her role as executive director, she guided the organization into a new era, helping to build strategic partnerships, expanding SNAP's role in exposing institutional corruption in the cover-up of child sexual abuse. Barb came into the movement to end clergy sex abuse as a part of her own personal journey. As a young child, she was repeatedly raped by a priest. As an adult, working as a teacher in her parish school, she witnessed the associate pastor molesting a little girl. The fight to have him arrested brought her to the survivor movement in 1991.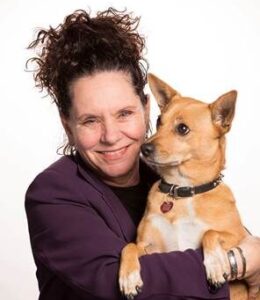 Dr. Terri Daniel is an interfaith hospice chaplain, end-of-life educator, and grief counselor certified in death, dying, and bereavement by the Association of Death Education and Counseling and in trauma support by the International Association of Trauma Professionals. As the author of four books; the founder of the annual Death, Grief, and Belief Conference; and a faculty member at the Graduate Theological Seminary in Berkeley, CA, she has helped hundreds of people learn to live, die, and grieve more consciously. She has a B.A. in religious studies from Marylhurst University, an M.A. in pastoral care from Fordham University, and a Doctor of Ministry in Pastoral Care and Counseling from the San Francisco Theological Seminary. Her website is DanielDirect.net.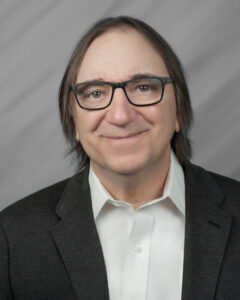 Tyson Gill has been an activist for fact-based, critical thinking for decades. He posts regularly to his blog, figmentums.com, and has written several books, most notably Belief in Science: A Guidebook to Fact-Based Thinking. In 2005, he took a sabbatical from his career as a software developer to join the Peace Corps in South Africa where he worked with the country's Department of Education, assessing and directly confronting religious and other social factors that hinder education in rural schools. His earlier volunteerism includes teaching middle school science in India. He has a B.S. in chemistry and education from Carroll College in Wisconsin, and an M.S. in computational chemistry from the University of Wisconsin–Madison. He lives in Tacoma, Washington, with his wife, Beth.