We are grateful for two bills that have just been filed in two state legislatures. Both relate to issues that the Child-Friendly Faith Project has long been involved with and could make a huge impact on the safety, health, and lives of children. We will continue to follow the progress of these bills and keep you updated.
Washington aims to protect children from religious medical neglect
The Child Health Protection Act (HB 1376/SB 5749) fixes a loophole that currently allows parents and guardians to avoid criminal prosecution if they harm or cause the death of a child by denying them necessary medical care. For many years, parents could avoid penalty in these cases, even if a child dies, simply by claiming that they had applied Christian Science "treatments," or faith healing, to cure their sick children. (The Christian Science Church promotes prayer over medical care.) In place of the religious exemption would be the following language: " . . . health care decisions made in reliance on faith-based practices do not in and of themselves constitute negligent treatment or maltreatment unless any such decision poses a clear and present danger to the health, welfare, or safety of the child."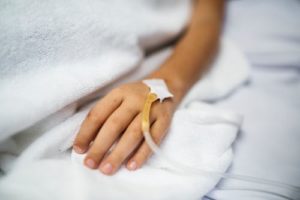 OUR TAKE: We fully support the spirit of these bills. Some of the language responds to concerns by faith-healing-believing adults that they could be arrested for simply praying over their sick kids. Most importantly, Washington legislators are drawing a line where religious ideology stops and child protection begins. The bills essentially tell parents and guardians that they can choose to only pray if their children become ill, but if a child's medical issue becomes serious, they must do what all other Washington parents are required to do—provide their children with necessary medical care.
California wants clergy to be required to report abuse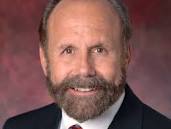 Senator Jerry Hill (D-San Mateo) has filed SB 360 that would remove an exemption in the state's "mandated reporter" law that allows members of the clergy to withhold knowledge of suspected cases of child abuse from law enforcement if the information is obtained during "a penitential communication," or confession. Mandated reporters include doctors, police, therapists, social workers and dozens of other professionals—individuals who are required by law to report suspected abuse or neglect. That group also includes clergy but they don't have to report if they learned about abuse during confession.
OUR TAKE: We wholly support this bill. For too long, religious authorities have been protected from having to report suspected cases of child abuse, leaving children vulnerable and unsafe. Like teachers, physicians, and other mandatory reporters, members of the clergy often spend much time with families, so they're in an ideal position to notice or learn if a child is being, or has been, harmed. It is unethical for religious organizations, such as the Catholic Church, to endanger the lives of children and fail to hold perpetrators accountable by preventing clergy from reporting abuse. Please sign this petition showing your support for this bill.
The CFFP expresses its gratitude to two stalwart nonprofit organizations that have worked hard to get these laws passed. They include American Atheists (Washington bills) and the Truth and Transparency Foundation (California bill).