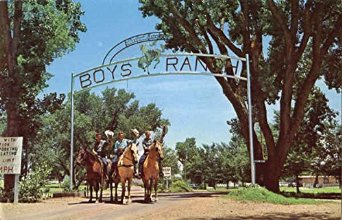 Boys Ranch has a program that provides assistance to alumni. But it's not working well for those who were abused while growing up there.
It's been six months since the news broke that Cal Farley's Boys Ranch was not the place it purported itself to be.
The nearly 80-year-old institution has long claimed that it does a great job caring for children. It portrays its founder, professional wrestler Cal Farley, as a man who was forward-thinking and compassionate toward children. The privately funded, residential facility—whose 2016-17 annual report shows revenues exceeding $48 million—takes in children often left by parents who can't or don't want to care for them.
According to Boys Ranch's website, "We hold true to the values set over seven decades, and still we prepare young people to become responsible citizens."
But last December, an article that appeared in The Guardian made public that such "preparation" often included extreme physical, emotional, and sexual abuse that spanned 40 years or more. Boys Ranch admitted that the abuses had, indeed, taken place and offered a weak apology.
It's unclear how many children were victimized. According to Boys Ranch, about 12,000 young people have lived at the campus in its 78-year history. A Cal Farley's Boys Ranch Survivors Facebook group that was made public a year ago has grown to 75 members. Read More »