Our November 8th conference was an amazing opportunity. We were joined by an audience that consisted of people who work in various fields from religious education to social work to law enforcement. We came together to hear about religious and cultural child maltreatment and what can be done to better protect children from abuse and neglect enabled by ideology and ignorance. The speakers represented a who's-who of experts who have devoted their lives to these important issues. We heard some late-breaking news about a problematic community in Idaho, and the whole event was watched remotely by an audience who tuned in to a live feed.
Want to watch videos from the conference? Click here.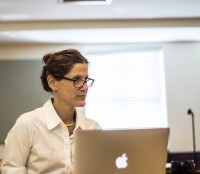 I kicked things off by stating that people of faith have done wonderful things to protect children from abuse while also noting that much more can be done. I suggested that faith communities view children differently than they traditionally have and, instead, look upon children as important individuals who are not in need of being "converted."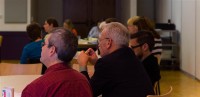 I then had the distinct honor to introduce Justice Debra H. Lehrmann who has served on the Texas Supreme Court since 2010. Justice Lehrmann gave an impassioned talk about what a "betrayal" it must be for people of faith to realize that a religious upbringing is sometimes damaging to children. She discussed how we might be aware of high-profile cases, such as a raid on a West Texas polygamous Mormon sect, but that many others exist below our radar.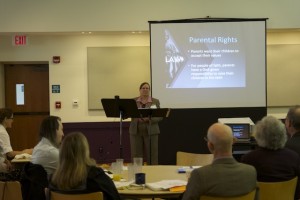 Next up was Ann M. Haralambie, JD, one of the country's foremost experts in family law. Ann talked about the how First Amendment issues can conflict with the need to protect children from maltreatment, especially that which is enabled by religious belief. However, she gave numerous examples in which courts have ruled against the desires of a faith community and for child protection.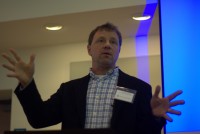 Dr. David Jensen, professor of reformed theology at Austin Presbyterian Theological Seminary, talked about how children have been traditionally viewed in the Christian church. He pointed out the negative perceptions that have been put forth by such theologians as St. Augustine, who looked upon children as inherently sinful and in need of severe and frequent "correction." But David also brought to light numerous aspects of the Christian faith that support the idea of children as important people.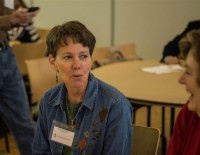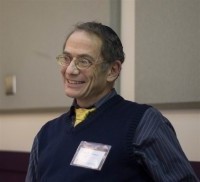 Rabbi Ze'ev Smason, who oversees the Nusach Hari B'nai Zion Orthodox synagogue in St. Louis, talked about a child sexual abuse case that was close to home. It involved a boy in his congregation who had been molested by a man who was well liked by the community. Ze'ev did not hesitate to report the alleged crime and the perpetrator ended up being convicted. The case did not end there, however, because the man was then sought by Australia and Israel, where he had also been accused of sexually abusing children.
During lunch, we heard from a survivor of abuse and neglect who grew up in the Followers of Christ in Idaho, a sect that believes in faith healing and eschews medical care. Just the night before, a television news story featured the church and the many infants, children, and teenagers who had died of treatable conditions.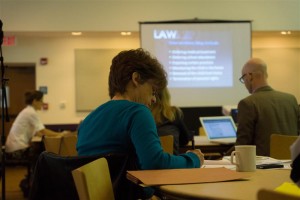 Also during lunch, Rev. Dr. Carla Cheatham unveiled the Charter for Child-Friendly Faith, our organization's set of principles. She also announced that the CFFP would be offering a program in which religious organizations can be designated as Child-Friendly Faith Communities.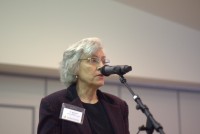 Next, Dr. Rita Swan talked about how legislation in the United States needs to change to better protect children from religious and cultural maltreatment. She spoke about the many states that still have religious exemptions that protect perpetrators of abuse and neglect if they state that their actions are religiously motivated. Rita has been an advocate of children since the 1970s when she left the Christian Science Church and began Children's Healthcare Is a Legal Duty (CHILD).
Sam Brower spoke about the Fundamentalist Church of Jesus Christ of Latter-day Saints. The private investigator is an expert on the FLDS after having been involved in numerous investigations into the sect. He likened the group to a "criminal syndicate" because of the huge amounts of money it manages, often on the backs of members. Sam is the author of Prophet's Prey: My Seven-Year Investigation into Warren Jeffs and the Fundamentalist Church of Jesus Christ of Latter-day Saints.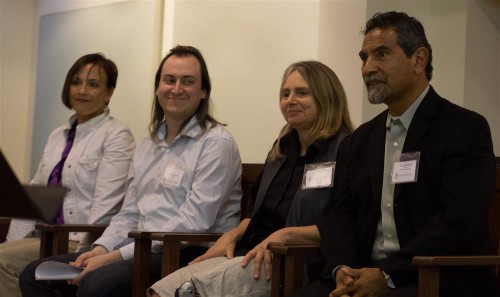 Our last segment of the conference was a survivors panel led by cult expert Steve Hassan who is the author of Freedom of Mind: Helping Loved Ones Leave Controlling People, Cults, and Beliefs. Members of the panel included Bethany Brittain, Joel Engelman, Liz Heywood, Jerry Minor, and Rev. Jaime Romo. We also were joined by William Enoch who works with a survivors advocacy group that supports former members of Jehovah's Witnesses.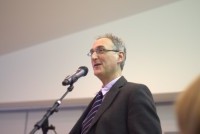 The Q&A was extremely compelling as audience members learned what it's like to grow up in a culture that allows and even promotes religious and cultural child maltreatment as well as how we can make faith and community traditions child-friendly.