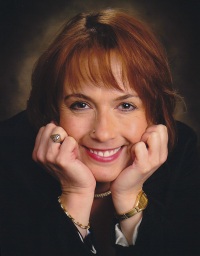 Bethany Brittain grew up in a fundamentalist Christian home. As prescribed by church leaders, her parents used corporal punishment on Ms. Brittain and her three siblings starting in infancy. Frequent and severe beatings continued into their teen years, during which time Ms. Brittain was home-schooled in isolation and groomed to be a submissive wife. After leaving home in her late teens, she obtained a college education and earned a degree in instructional design. As she learned how to integrate into mainstream society, she transcended her abusive childhood. Today, Ms. Brittain creates training programs for corporations and specializes in adult learning.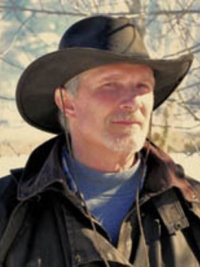 Sam Brower is a private investigator and author of Prophet's Prey: My Seven-Year Investigation into Warren Jeffs and the Fundamentalist Church of Latter-Day Saints. He was instrumental in gathering evidence against Warren Jeffs, the leader of the FLDS who was convicted of sexually abusing children. Today, Mr. Brower helps families who have been excommunicated from the large polygamous, fundamentalist Mormon sect.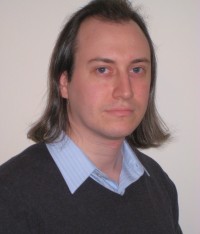 Joel Engelman was raised in the insular Hasidic community of Williamsburg in Brooklyn, New York, where he received a minimal education and endured physical, sexual, and emotional abuse by the teachers of his yeshiva. Joel left the Hasidic community at the age of eighteen but returned several years later to tell his story publicly and speak out against child abuse. Since then, he has been a strong voice in raising awareness about child sexual abuse in the Orthodox Jewish community and continues to work tirelessly to support victims and their families. Joel is currently pursuing a degree in psychology.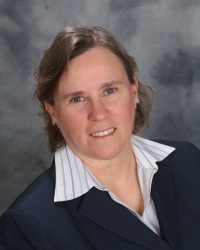 Ann M. Haralambie, JD, is a certified family law specialist in private practice in Tucson, Arizona, where she focuses on custody and child abuse cases. She is the former president of the National Association of Counsel for Children, the national trainer for the NACC Child Welfare Law Specialty Certification program, and a charter life member of the American Professional Society on the Abuse of Children. Ms. Haralambie is the principle author and co-editor of Child Welfare Law and Practice and the author of the three-volume, annually supplemented treatise, Handling Child Custody, Abuse, and Adoption Cases; Child Sexual Abuse in Civil Cases; and The Child's Attorney. In addition, Ms. Haralambie speaks nationally and internationally to attorneys, judges, and multidisciplinary audiences on the subjects of custody and child abuse.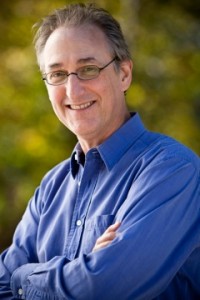 Steven Hassan has been educating the public about mind control, controlling groups, and destructive cults since 1976. At the age of nineteen, Steven was deceptively recruited into the Unification Church. After serving as a high-ranking official in the organization, he escaped through deprogramming. Steven is the founder of the Freedom of Mind Resource Center and has written several books on how cults harm adults and children, including Freedom of Mind: Helping Loved Ones Leave Controlling People, Cults and Beliefs. Steven addresses hundreds of campus, religious, and professional organizations throughout the world and is often asked by the media to answer questions about mind control. He is a Licensed Mental Health Counselor in the Commonwealth of Massachusetts and a Nationally Certified Counselor.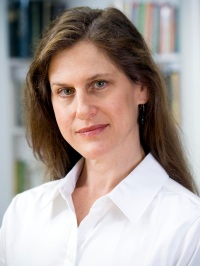 Janet Heimlich is an award-winning journalist and the author of Breaking Their Will: Shedding Light on Religious Child Maltreatment, which examines child abuse and neglect that is enabled by religious beliefs in authoritarian cultures. For eight years, Ms. Heimlich freelanced as a reporter for National Public Radio. She has also written non-fiction articles for such publications as Texas Monthly, the Austin American-Statesman, and the Texas Observer. Ms. Heimlich has won nine journalism awards, including the Dallas Press Club's Katie, the Houston Press Club's "Radio Journalist of the Year," and the Texas Bar Association's Gavel Award.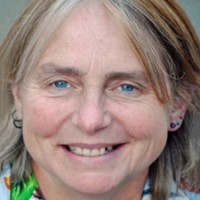 Liz Heywood grew up in the Christian Science Church at a time when the church promoted faith healing over medical care. When she was thirteen years old, Liz contracted a life-threatening bone disease, but her parents never took her to a doctor, relying instead on prayer as the only "treatment." After a year of great suffering, the infection destroyed Ms. Heywood's knee, and her leg later had to be amputated. Following years of chronic depression, panic attacks, and suicidal thoughts, Liz left the religion when she was in her early thirties. Today she is an advocate for child victims of religious abuse. In 2010, a statement of Ms. Heywood's was read at the White House during a meeting on that subject.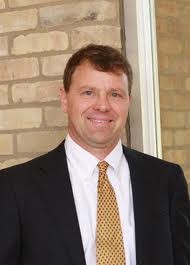 Dr. David H. Jensen is Professor of Reformed Theology at Austin Presbyterian Theological Seminary and the author of Graced Vulnerability: A Theology of Childhood. He also serves on the steering committee of the Childhood Studies and Religion group of the American Academy of Religion. Prior to his appointment to Austin Seminary in 2001, Dr. Jensen was Assistant Professor of Religion and Philosophy at Manchester College in North Manchester, Indiana. He received a Fulbright Teaching Fellowship to Austria after graduating from Carleton College in 1990 and earned a doctorate at Vanderbilt University, where he received the Harvie Branscomb Fellowship, given to entering doctoral students showing promise for academic contribution in the field of religion.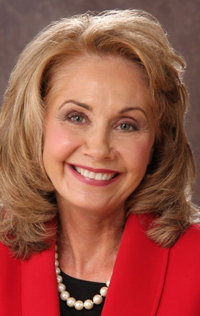 Justice Debra H. Lehrmann has served on the Texas Supreme Court since 2010. Before that appointment, she served as District Judge of the 360th District Court in Fort Worth, Texas, and was a family law judge in Tarrant County for twenty-two years. A member of Phi Beta Kappa, Justice Lehrmann graduated from the University of Texas in 1979 and the University of Texas School of Law in 1982.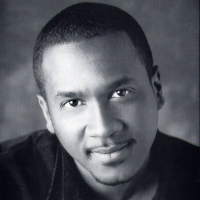 Jerry Minor is a nationally known comedic actor in Los Angeles. Early in his career, Jerry joined The Second City, Detroit's premiere improv troupe. More recently, he worked as a cast member and writer on Saturday Night Live and appeared in such network comedies as How I Met Your Mother and The Office, as well as HBO's Curb Your Enthusiasm and Eastbound & Down. Jerry is also a survivor of religious child maltreatment. When he was seven, his mother became a Jehovah's Witness and complied with church teachings that promoted the use of severe corporal punishment of children. When Jerry was twenty-one, the church "disfellowshipped" (shunned) him for "fornication" and attempting suicide. But despite this abuse, Jerry followed his dream to be an entertainer. His story is one of pain, courage, and healing.
Rev. Jaime Romo is a commissioned minister in the United Church of Christ for Healing and Healthy Environments in San Diego, a certified primordial sound meditation instructor with the Chopra Center for Wellbeing, and an active member of the National Center for Trauma-Informed Care. He earned his doctorate in educational leadership from the University of San Diego. Following a career of teaching children from kindergarten through high school, Rev. Romo—himself a survivor of child sexual abuse—now develops and implements safe policies and healing community practices for churches and trains parents, volunteers, and employees on abuse prevention. He is also the author of Healing the Sexually Abused Heart: A Workbook for Survivors, Thrivers, and Supporters, Parents Preventing Abuse, and Teachers Preventing Abuse.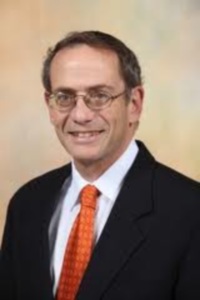 Rabbi Ze'ev Smason is the spiritual leader of Nusach Hari B'nai Zion, one of the largest orthodox congregations in St. Louis, Missouri. He has been personally involved in protecting children from sexual abuse; in 2007, he reported to authorities a man in his synagogue who had been accused of child molestation, which resulted in the man's arrest. Rabbi Smason is one of the founders of Our Precious Children, a nonprofit organization that assists Jewish survivors of child sexual abuse in the St. Louis area. He pursued his rabbinical studies in Jerusalem, where he received his ordination and lectured on Torah, philosophy, ethics, and current issues. Prior to serving as rabbi at Nusach Hari B'nai Zion, Rabbi Smason was associate director of Aish HaTorah Center of Jewish Studies of St. Louis.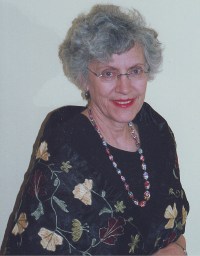 Dr. Rita Swan is the co-founder of Children's Healthcare Is a Legal Duty (CHILD), a national membership organization that advocates for children's rights to medical care and other protections. She was raised in the Christian Science Church, a religion that promotes faith healing over medical care. In 1977, she and her husband lost their son after following the church's edicts. Today, Ms. Swan speaks before Congressional committees, speaks at national conferences, and writes for such journals as the New England Journal of Medicine and Pediatrics. Due to her work, CHILD has helped states repeal religious exemptions from child neglect laws in eight states and prevented exemptions from being enacted in several other states.