I'm very pleased to join the CFFP as the new Executive Director. It's such a privilege to be able to serve the CFFP, the children and survivors we help represent, and the faith groups we work with during this time of organizational growth. As someone who has worked extensively with many faith communities, as well as survivors, I welcome this challenge as we open a new chapter together!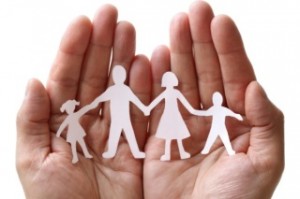 Since the CFFP was founded in 2012 there have been many positive strides toward stronger state laws, as well as engagement and training with faith communities to help keep children safe; however, this is a sustained commitment with much more work to be done. I want to build on the momentum of our successes while continuing to evaluate areas that we need to improve so that we're continually striving for excellence in everything we do.
As the new Executive Director of the CFFP I want to continue on the path of success we've achieved under the leadership of former Executive Director, Jan Heimlich, whose energy and enthusiasm for keeping children safe is inspiring. I understand I have big shoes to fill!
My own background includes fourteen years of professional management experience, marketing orchestration, brand management, and training work, as well as extensive volunteer work with children's inner-city mentorship and after-school programs, orphanages, Sunday schools, and faith organisations. Protecting children within their respective faith communities is a cause that is close to my heart because I've personally seen the damage that can be caused if religion is wielded recklessly, but I've also seen what a phenomenal gift it can be when it is presented in a safe and nurturing environment.
At the CFFP we have a broad range of initiatives underway, so I will work to ensure those projects come to fruition. During my tenure as Executive Director, I plan to advance the goals and objectives that our Board of Directors has put forth for the organization and I can't wait to share more about our projects with you over the coming year!
Please be sure to sign up for our email list to so you don't miss a thing, and for daily updates on our work please stay in touch with us via our social media profiles on Facebook, LinkedIn, Twitter, and YouTube.
Thank you for joining us on this journey!
Tavia Pitkanen | Executive Director
The Child-Friendly Faith Project
Tavia serves as the Executive Director of the CFFP and can usually be found within reach of Wi-Fi, spending time with her family, baking, and honing her photography skills. She can be found online here.