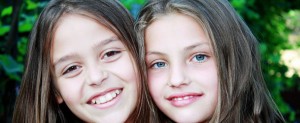 The Child-Friendly Faith Project is excited about the new year!
Looking back, we accomplished a lot in 2014. We completed development of our Charter Member designation program, a curriculum designed exclusively for faith communities. We held our first raffle giveaway. And our conference presented more than twice as many speakers as last year. But there's a lot more to come!
We have a lot in store for 2015. Including…
The selection of pilot sites to help us finalize development of our Charter Member designation program. This unique curriculum is designed specifically for faith communities that want to learn about preventing child abuse and neglect both from within and outside of their places of worship. What's more, participating organizations are designated as Charter Members of the CFFP, which allows them to be promoted to the wider community as role models in child protection.
The development of a webinar series geared to professionals. Many people who work in fields relating to child welfare have asked us for help in understanding the risk factors and intervention strategies about religious and cultural child maltreatment. To best satisfy this need, we will be developing a webinar series featuring presenters who are renowned experts in fields such as social work, the law, pediatrics, and mental health.
Targeted Fundraising. Want to help with our mission by making a donation but only want your dollars to go to a specific program? No problem! You can now direct your funds to only those programs you find to be the most meaningful. Of course, you are always welcome to make a donation that is not slated for any particular use. Either way, all funds help us strengthen our programs and keep the organization humming along. To make a donation, please click here.
Have questions?
Would you like to learn more about the CFFP or have questions about our programs? Wondering how you might volunteer your time to help with our mission? If you have questions of any kind, please don't hesitate to get in touch, and there are many ways to do that! You can send us an email or follow us on Facebook and Twitter and other social media sites by clicking the icons below. We also welcome you to join our closed Facebook group.
Thanks for your help and compassion. Together, we'll make great strides in 2015!