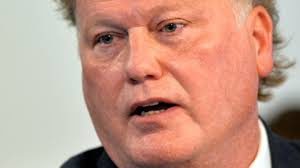 One of the most shocking revelations of the #MeToo and #ChurchToo movements has been the death of Kentucky State Senator Dan Johnson. The 52-year-old first-term legislator and ultra-conservative preacher took his own life two days after it was reported that he had sexually assaulted a teenage girl in the basement apartment of his church.
For all of his preaching, the pastor of the Heart of Fire Church in Louisville was no saint. The man church members called "The Pope" repeatedly lied about his accomplishments, had been indicted for arson, and partied heavily.
Johnson was anti-gay and anti-Muslim, and he posted racist memes on Facebook. Some were so offensive, he was rebuked by the Kentucky Republican Party. For example, he posted an edited image of President Obama and First Lady Michelle Obama with ape-like features. In one post, he wrote, "Allah sucks. Mohammed sucks. Islam sucks. Any of you Hadji's have an issue with me saying this, PM me and I'll gladly give you my address. You can come visit me, where I promise I will KILL YOU in my front yard!!"' 
Remarkably, though, those actions did little to slow down Johnson's political career, perhaps because the public was distracted by scandals surrounding other state officials' alleged sexual misconduct. (Johnson also ran a dirty campaign in which he mercilessly slandered his opponent.) He was elected in 2016.
A revealing investigation
Johnson's tenure began unremarkably. He sponsored numerous pro-religion bills, such as one that aimed to allow public schools to teach the Bible. In deep-red Kentucky, blurring the lines between church and state is hardly controversial.
Then on December 13, the Kentucky Center for Investigative Reporting published a five-part series, revealing allegations made by 21-year-old Maranda Richmond that Johnson had sexually assaulted her in 2013 when she was 17.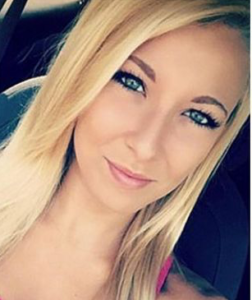 Richmond stated that, on January 1, she had been sleeping in a basement apartment at the Heart of Fire church when Johnson forced himself upon her. She said Richmond was drunk, that he kissed her, shoving his tongue into her mouth. As she struggled to get him to stop, she said Johnson grabbed her breasts under her shirt. She said he pushed his hands down her pants and penetrated her with his finger.
This was not the first time Richmond made her accusations known. There are therapist notes reflecting the incident, and she reported it to police a few months after it happened. The police, however, dropped the investigation, apparently unaware that Richmond wanted to press charges. Immediately after the abuse allegations were made public, Louisville Mayor Greg Fischer ordered an internal review of his police department's handling of Richmond's complaints.
State leaders from both parties called for Johnson to immediately resign, but he refused. At a press conference, he stated, "This allegation concerning this lady, this young girl, absolutely has no merit. These are unfounded accusations, totally." He said, "I'm very sorrowful that she's in this dark place in her life."
Johnson wrote off the allegations as having been part of a trend: "I think that it is the season. Last election, it seemed to be racism. This one, it seems to be sexual impropriety."
A Facebook message sent soon after the alleged molestation
Richmond told the Kentucky Center for Investigative Reporting that, after she didn't show up at church in the days following the alleged incident, Johnson wrote her a private Facebook message apologizing for sounding "mean" for telling her and others to go to bed. He also said that he didn't remember much because "we all got drugged at [a local bar]."
The next day, Richmond responded:
What you did was beyond mean, it was evil. Drugged or not, I think you know what happened that night and that's why you're sending this message. I never thought something like that would happen to me, especially by someone like you. I looked at you as a Dad, but now I sincerely hope I don't see you again, but I might try to maintain a relationship with your kids. And there is no point in responding to this message either because I don't want to talk about it ever again.
Two days after the story about the alleged molestation broke, the pressure must have been too great. Johnson had been aware of it brewing; he had refused reporters' repeated requests for an interview. According to police reports, Johnson drove out to a remote bridge outside of Mount Washington and shot himself in the head. Earlier that day, he had posted an ominous message on Facebook: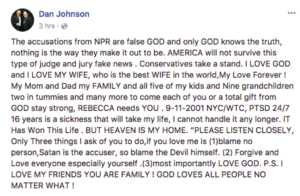 The power of #MeToo
What to make of this tragic story? Simply this: No organization has been able to avoid allegations of sexual abuse. But while many community and industry leaders have given credence to accusers and acknowledged wrongdoing, religious organizations and their leaders are out of step, often engaging in denials and victim-blaming. They have a long way to go toward understanding how to compassionately and responsibly address abuse allegations.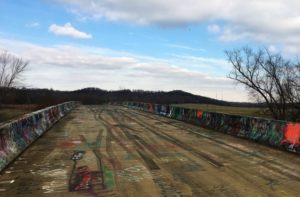 In Johnson's case, the Kentucky legislature was quick to recognize that Richmond's allegations were credible. His church, on the other hand, where he was a very powerful figure, did nothing.
Johnson's death should sound an alarm to religious leaders across the country and put them on notice. Even when power goes unchecked, the voices of sexual abuse victims can no longer be ignored.
If you'd like information about how your place of worship can learn about child abuse and neglect, please email us.