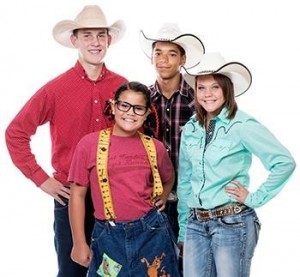 Note: When we wrote this blog post, the CFFP had no idea that Cal Farley's Boys Ranch had a long history of severe abuse and neglect. We stand by this post, which describes the good work that Boys Ranch does for young people today. However, we believe that all institutions that care for children must be transparent about their mistakes, not just their accomplishments. To read more about the abuses discovered at Boys Ranch, please see this blog post.
When Wendy arrived at Cal Farley's Boys Ranch several years ago, she left her difficult childhood behind. This was a chance to begin again. As she said in an interview that appears on their website,
I'd never really lived with my parents for very long at a time before I came to Boys Ranch. I did a lot of shifting throughout my childhood. I went to about probably six or seven elementary schools altogether. I remember my very first day [at Boys Ranch] and I was like, "Why are these people just so nice to me?" Then, after a few weeks of going to the summer program, I started getting more comfortable and learning who people were and talking to people.
Wendy began participating in the facility's equine assisted psychotherapy program, which helps residents learn how to connect with others by interacting with horses. Wendy started working with a colt as a way to "work on who I am," such as trying to be more patient and assertive.
It taught me that, through all the hard times—'cause there is tons of hard times working with horses —that you just can't give up. Because if you give up, then it's gonna be okay to give up throughout anything else you wanna do. Because you have to work on it. You can't just have a goal and not do anything to, like, reach it. If I wouldn't have come out here, I don't think I would be anywhere close to the person I am now, 'cause not everybody has an easy situation [in] that they can go to school or have nice clothes or have food on their table.
While she used to worry that she'd never go to college, Wendy now has a very different outlook on life and aspires to become a large animal veterinarian. "I've learned about who I am and what I want to do," she says.
Wendy is just one of hundreds of young people who have overcome big obstacles while living at Cal Farley's, or as many call it, Boys Ranch. Here, staff helps residents struggle with all kinds of challenging issues including aggression, substance abuse, and anger management, often stemming from environmental factors such as domestic violence, trauma, abuse, neglect, and abandonment.
To help residents heal and gain emotional maturity, Cal Farley's offers a unique program that involves a sophisticated psychotherapy model along with non-denominational Christian teachings.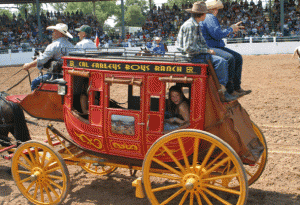 Professional wrestler and businessman Cal Farley started Boys Ranch in 1939 about thirty miles north of Amarillo. Today, the 11,000-acre facility has a chapel, residences, a counseling and medical clinic, sports fields, and two cafeterias. Cal Farley's, which is privately funded, offers its services to families free of charge.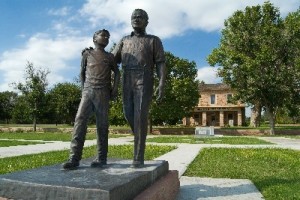 Unlike many residential programs that must send young people to public schools offsite, Cal Farley's hosts its own K-12 school on the premises. (The Boys Ranch Independent School District is approved through the Texas Education Agency.) Students also take science-based, after-school classes that help them learn team-building, leadership, and problem-solving.
The facility wasn't always run this way. There was a time when corporal punishment was used frequently to control children, and some former residents say they suffered severe abuse. So it's clear that the ranch has evolved in how it views and treats young people. Cal Farley's Model of Leadership and Service speaks to children's needs for safety, belonging, achievement, power, purpose, and adventure. The staff believes that when these six needs are met, residents are able to reach their fullest potential.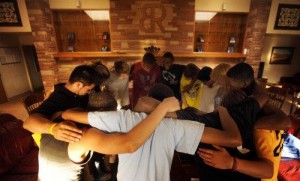 This mission is partly achieved through Christian-based worship that includes mission trips.
"Many of us at Cal Farley's believe what others have long noticed, that mission trips are among the most powerful vehicles of positive transformation," writes Cal Farley's senior chaplain Mike Wilhelm in an article on the organization's website. As an example, says Wilhelm, residents have gone to Acuna, Mexico, to build homes for people in need of shelter.
An Advanced Therapeutic Approach
But an effective program must also include a psychological component that is based on a proven, therapeutic model. Such a model began to take shape in 2002, when the organization made a major shift toward "a strength-based perspective with an emphasis on relationally based interventions," says Michelle Maikoetter, Senior Administrator for Residential Programs at Cal Farley's.
"This was in direct opposition to existing views of children, which included seeing them as sick, rather than well, and in need of punishment rather than understanding," she says.
In fact, the ranch is a flagship site for the Houston-based Child Trauma Academy which has developed what it calls a "neurobiology-informed approach to clinical problem solving." Maikoetter adds,
The model takes into account neurodevelopment, relational health, past experiences, and learning as a way to look at the whole child, not just a child's behavior. We move them from where they've been—where they were told that their behavior is simple willful defiance—to being curious as to what need is behind the behavior.
Maikoetter says that the results of this approach are evident: residents' relationships are healthier and they can better cultivate their strengths, develop more self-control, maintain their dignity, and learn new skills. Janet Heimlich, founder and executive director of the Child-Friendly Faith Project, recently visited the ranch and was impressed by how the staff talked about the progress residents have made. Says Heimlich,
We're always searching for faith-based programs for children that go that extra step to learn about child development and best practices for keeping kids safe. The staff at Cal Farley's seems to provide a remarkably effective therapeutic program to children who have suffered abuse and neglect.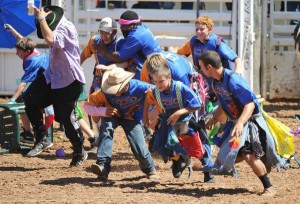 To those in the local and surrounding communities, Cal Farley's is best known for its annual rodeo, a program Cal Farley started to prevent residents from feeling isolated. Since 1944, residents have been showcasing their talents of bronco riding, barrel racing, and pole bending to some 10,000 fans. Other residents sell programs, work in concessions, and help with traffic control.
In addition to the rodeo, Boys Ranch residents learn how to cultivate new interests through the after-school program. Teenage resident Rene, who's a member of the Rocketry Club, says in an interview on the facility's website that she discovered that she loves science and engineering.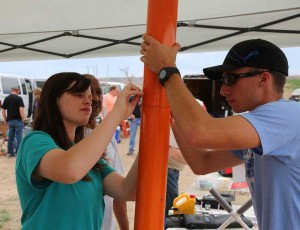 Says Rene, "In coming here, I have matured a lot. . . I did really bad in school before and now I'm one of the most trustworthy kids, I'm the leader in my house, and I have really good problem-solving skills that I never had before."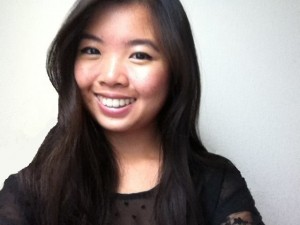 Jasmine Nguyen is a regular blogger for the Child-Friendly Faith Project. She is working toward receiving a Bachelor's degree in social work from Texas State University in San Marcos. Her studies include children and families, community planning, and mental health.
If you or someone you know experienced physical, emotional, or sexual abuse as a child at a facility or institution, you are not alone and there are resources there to help. Please feel free to get in touch with us at info@childfriendlyfaith.org.