The Idaho Governor's Task Force on Children at Risk has issued a report that looks at child deaths that occurred in 2012. In examining the issue of "refusal of medical care because of religious or personal beliefs," the report reviewed the deaths of two children.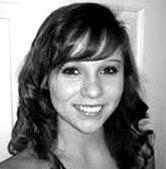 While the children were not identified in the report, we know them to be Cooper Shippy, age 2, and Arrian Granden, age 15. Both children likely suffered horribly in their last days. According to a coroner's report, Cooper died of diabetes. After getting food poisoning, Arrian vomited for days until her esophagus ruptured, according to a pathology report.
The Task Force report notes: "The [child death review] team determined that both of these deaths may have been prevented with proper and timely medical treatment." Furthermore, the report concludes:
Panel members from the Idaho Child Fatality Review Team encourage re-evaluation of Idaho law. Because members are supportive of religious freedom, they recommend that the standard for state intervention (when contrary to parental religious beliefs) be limited in scope. It should include, and only include, pediatric cases in which the child's death or severe disability is imminent and would, within a reasonable degree of medical certainly, be prevented by the administration of appropriate medical care. The law would not be used to mandate routine medical care (i.e. well child visits, immunizations, etc.) or coerce parents to give consent for the same. Apart from strengthening laws to protect children from preventable deaths, current law is confusing for medical providers and, to a lesser extent, investigative agencies.
Governor urged to support changing Idaho's laws
A letter written by the head of the task force to Governor Butch Otter states that, in the two cases examined, "proper medical care would have saved them from death, and that the task force "is concerned for the well-being and protection of Idaho's children in circumstances where children have no voice in medical choice." Furthermore, it indicates that the death rate of children in the Followers of Christ—an Idaho religious sect that rejects medical care—is possibly more than ten times higher than the child death rate in the rest of the state.
The Child-Friendly Faith Project is pleased that Governor Otter's office is looking into this issue. It is our hope that all children in Idaho will soon be able to receive medical care when it is needed.
To learn more about other children who have died from religious medical neglect in Idaho, click here. To visit our main #ProjectIdaho page, click here.