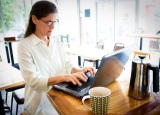 This blog post originally appeared on Religious Child Maltreatment.
As we approach the holidays, we are often reminded of just how much religion permeates our culture. Christmas trees, menorahs, Kwanzaa traditions, Santa at the mall (for children who believe), holiday music on every radio station. December also marks the beginning of the Islamic New Year.
We can't get away from it. During this time of year, symbols of faith are ubiquitous.
With the exception of some extremists who feel their holiday is not getting enough attention, most people seem happy to celebrate alongside others who share different beliefs. We should not take this for granted, because when it comes to improving the lives of children who are raised with faith, one of the biggest obstacles seems to be disdain for other people's beliefs. Read more