Welcome by CFFP Board Member Rev. Charles Foster Johnson
Lisa Aronson Fontes, PhD — "Corporal Punishment Across Cultures: Keeping All Children Safe"

This presentation models ways for social service professionals and attorneys to work positively with culturally diverse parents on issues of corporal punishment and physical abuse while improving children's safety. Dr. Fontes discusses non-blaming and non-shaming approaches to child discipline and describes ways to build a culture of competence so that professionals genuinely welcome parents of diverse religious, cultural and racial backgrounds.
Paul Offit, MD — "When Medicine Conflicts with Faith"

This presentation centers around the 1991 measles epidemic in Philadelphia in which the faith healing-related beliefs of two fundamentalist churches led to the largest single outbreak of measles in the post-vaccine era in U.S. history. Dr. Offit addresses the debate over compulsory vaccination of children in light of the city's struggle of wanting to both respect the faith of those who had chosen to forgo vaccination and medical care and protect children and the surrounding community from disease.
Zainab Al-Suwaij — "Domestic Violence Against Women in Muslim Communities and Its Impact on Children"
Incidents of domestic violence against women in the Muslim community provide a unique and difficult situation for the women and children involved. Women within these communities often feel that they are caught between perceptions of Islamic cultural norms and the civil rights they are afforded in this country. This talk discusses how incidents of domestic violence against women affect the wellbeing of children.
Lisa Aronson Fontes, PhD — "Child Sexual Abuse in Culturally Diverse Families: Focus on Latinos"

Latino families often struggle mightily when they become involved in the legal and child welfare systems for child sexual abuse. Cultural issues related to family dynamics, shame, attitudes toward authorities, and taboos, often impede investigations and interventions. This talk provides practical advice to help attorneys and social workers improve their investigations and interventions with Latino families who are caught in the crisis of child sexual abuse.
Rev. Carla Cheatham, PhD, and Rev. Jaime Romo — "Handling the Sticky Widgets: Engaging Faith Communities in the Conversation about Child Maltreatment"
Communicating about child maltreatment in general can be challenging. The topic can be even trickier in faith communities, especially when the maltreatment being discussed has a religious component. This presentation covers the barriers faith communities experience when discussing child maltreatment, the risks to survivors and religious institutions of not having those conversations, and the benefits to having those conversations. Most importantly, it provides tools and talking points to members of faith communities to help them with such discussions, as well as a case study of a faith community that held such a conversation with a survivor present.
Parents Panel Discussion — "From Tragedy to Healing to Hope"
This presentation will feature a panel of parents who were raised in unhealthy, authoritarian communities or have raised their children in such environments. These mothers and fathers wil share their struggles and what they have learned about what constitutes "child-friendly faith."
Film screening of All God's Children. Discussion to follow with film's directors.
Inspirational Message by Rev. Charles Foster Johnson
Special Video Welcome by Basyle "Boz" Tchividjian, JD
Rev. Patricia Ross, CPM — "Unkind Cuts: The Tradition and Practice of Female Genital Cutting"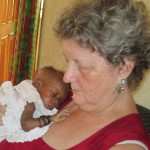 Female genital cutting (FGC) is illegal in the United States, yet many girls have had the procedure done or are at risk for undergoing it. Furthermore, the ritual is still performed on over ninety percent of girls in much of Africa. FGC, especially in its more severe forms, can cause excruciating pain and long-term physical damage. Most approaches to stopping this practice have had little effect, however, one organization has had success. Midwives on Missions of Service (MOMS) works with midwives who perform the practice in Sierra Leone, West Africa. Rev. Ross, who co-founded MOMS, explains how the organization's educational efforts have empowered the midwives to choose to stop performing FGC. This presentation describes the practice of FGC, the practitioners, and a healthy approach to making change.
David Pittman — "Working with Faith Communities and Governmental Agencies to Support Survivors of Child Sexual Abuse"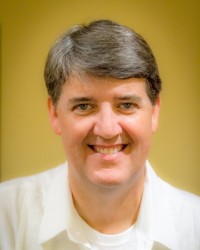 Therapy is an essential part of the healing process for those who have suffered the trauma of childhood sexual abuse. Yet many survivors don't know where to turn to find those services. David Pittman—a survivor himself—founded Together We Heal for that very purpose. Its mission is to pair survivors with mental health services through partnerships with therapists in private practice, religious organizations, and governmental agencies. Mr. Pittman explains how such a model of collaboration has helped survivors overcome trauma and achieve recovery, healing, and hope.
Steven Hassan — "Freedom of Mind: Helping Loved Ones Leave Controlling People, Cults and Beliefs"

Most cases of abuse involve one or more persons exerting power over others. Therefore, it's essential that therapists, attorneys (including human rights, estate, family, and child welfare attorneys), as well as those investigating abuse cases, understand how a power dynamic manifests itself in cults and high-control, authoritarian relationships and groups. In this presentation, Mr. Hassan describes how people are recruited into a wide range of cult groups, including those that engage in human trafficking, and how they are indoctrinated with different techniques of undue influence, such as covert hypnosis and phobia programming. He discusses how to evaluate victims using his BITE model of control (Behavior, Information, Thought and Emotion.) His method to help people to begin reclaim their personal power and decision-making, the Strategic Interactive Approach, is also described.
Peter Singer — "Bridging the Gap between Faith Communities and Child Protective Services"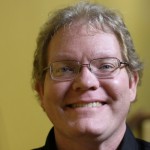 The faith community and child protection services often find it difficult to partner in meaningful ways to help children and families impacted by child maltreatment. Mr. Singer has worked with these two groups in Minnesota since 2005 to develop techniques to bridge this gap. In this presentation, he discusses strategies that he employs to help the faith and child protection communities work together to help children and families struggling with issues of abuse and neglect.
Marci A. Hamilton, JD — "Extreme Religious Liberty Statutes that Endanger Children and Women"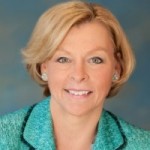 How do legislative demands for religious liberty in the United States affect the vulnerable, particularly children? Law professor Marci Hamilton, a leading expert on such legal issues, will explain how statutes such as the Religious Freedom Restoration Act and its state counterparts have lowered legal barriers on religious believers' illegal conduct. Prof. Hamilton represented the City of Boerne, Texas, before the Supreme Court, persuading the Court to hold RFRA unconstitutional. She will also discuss how state legislatures refuse to repeal medical neglect exemptions, despite the fact that children have died from medically treatable ailments due to extreme "faith healing"-related beliefs held by their caretakers and how elected state governors and attorneys general fail to enforce laws that could prevent adults from engaging in religious practices that put children and women in harms way.