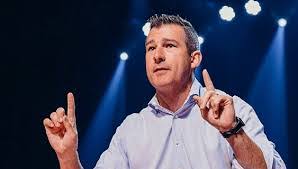 At a Southern Baptist mega-church in Memphis, pastor Andy Savage admitted to having a "sexual incident" with a 17-year-old girl twenty years earlier. The congregation's response? Silence? Boos? No, a standing ovation.
The admission came after the now-grown woman, Jules Woodson, posted a January 5 #MeToo account on social media, describing conduct constituting sexual assault. Woodson said Savage offered to take her home after a church event and instead drove her down a dark dirt road to an isolated area where he had her perform oral sex on him. Savage was then a youth pastor at the Houston-area Woodlands Parkway Baptist Church.
Woodson wrote that she was motivated to come forward after seeing Savage's social media posts in which he decried Matt Lauer and other men accused of sexual assault and misconduct. Soon after the post was published, Woodson painfully recounted her story for a local Memphis TV station.
Shortly after the alleged assault, Woodson reported Savage's conduct to associate pastor Larry Cotton, but like so many other victims of clergy-perpetrated abuse, the teen received little support. "He said something to the effect of, 'So you're telling me you participated?'" Woodson told the Austin American-Statesman. "This wave of shame came over me, greater than I had ever felt before." Read More »