Josh Alcorn was an artistic high school student at Kings High School northeast of Cincinnati, Ohio. Then, on December 28, the seventeen year old was struck by a tractor-trailer on Interstate 71.
It wasn't an accident. Josh had left a suicide note explaining why he hadn't wanted to go on living: "Please don't be sad. It's for the better," he wrote. "The life I would've lived isn't worth living in . . . because I'm transgender." He had crossed out his name and written "Leelah," the name he used privately. (Out of respect for the victim, I will refer to him after this point as a female using her preferred name.)
Since Leelah's suicide made the national news, many have blamed her conservative Christian parents for her death. Shortly before she died, Leelah posted on Reddit:
As soon as I found out what transgender meant, I came out to my mom. She reacted extremely negatively, telling me that it was a phase, that I would never truly be a girl, that God doesn't make mistakes, that I am wrong, and it felt awful. . . . This feels horrible. The way I feel when I talk to my parents and the way my parents treat me, like I'm subhuman and that my feelings aren't valid, all make me think that I'm going through abuse.
Leelah added in the Reddit post that her parents telling her things such as "God's going to send you straight to hell" "made me feel awful about myself. I was Christian at the time so I thought that God hated me and that I didn't deserve to be alive. I cut myself at least once every couple days, and I was constantly thinking about suicide."
While her friends accepted Leelah's sexual identity, her parents did not. "They wanted me to be their perfect little straight Christian boy, and that's obviously not what I wanted," she wrote in her suicide note.
In a CNN interview, Leelah's mother Carla Alcorn didn't dispute that she and Leelah's father would not accept their child's transgender status. She said she loved her son "unconditionally," yet she also made clear, "We don't support that, religiously."
As the public is only beginning to understand the difficulties lesbian, gay, bisexual, and transgender teens experience, many religious parents intensely struggle with how to come to terms with their love of their children and their faith's perceived rejection of unconventional sexual identity and orientations.
Part of the problem lies in parents' difficulty to understand the potential dangers LGBT youths face. In addition to being victims of violence, they are at a high risk for serious mental health problems, such as depression, substance abuse, and suicide. In fact, a 2011 study by the National Center for Transgender Equality finds that 41 percent of transgender and gender nonconforming people have attempted suicide.
According to the National Center for Lesbian Rights, lesbian, gay, and bisexual teens that are rejected at home are more likely to attempt suicide, suffer high levels of depression, use illegal drugs, and engage in unprotected sexual intercourse. Conversely, those children who are raised in a caring and supportive environment are happy and thrive during their adolescent years.
Therefore, it's critical that all parents – including religious conservatives – support their LGBT children and truly love them unconditionally. Even though they may disagree with what their children say about their sexual identity or orientation, parents are still responsible to nurture, protect, and guide them.
Yet how can religious parents of LGBT kids navigate through this confusing journey, especially when hearing their children disclose information about their sexual identities and orientations create an upsurge of emotions including anger, sadness, fear, and confusion? Here are some recommendations:
1. Be supportive and don't ignore the issue.
Avoiding the topic or dismissing it by saying things like their children are "going through a phase" will be perceived as rejection. Telling a child that God no longer loves them can leave a child feeling fearful and alone.
Instead, be physically and emotionally present in your LGBT child's life. This includes talking openly with your child while patiently and respectively listening to what they have to say. Try to stay calm and not allow your negative emotions take over. Think about Proverbs 22:29 which says, "An angry person starts fights; a hot-tempered person commits all kinds of sins."
2. Loving children unconditionally means standing up for them.
LGBT children need their parents to not just love them but protect them. While some religious parents might worry, "What will people at church think?" they should take notice of how love is defined in 1 Corinthians 13:4-7:
"Love is patient and kind. Love is not jealous or boastful or proud or rude. It does not demand its own way. It is not irritable, and it keeps no record of being wronged. It does not rejoice about injustice but rejoices whenever the truth wins out. Love never gives up, never loses faith, is always hopeful, and endures through every circumstance."
Put these verses into action by standing up for your child if he or she is being demeaned by friends, family, or members of your place of worship.
3. Seek council from competent sources to help children.
While many religious parents seek therapy for their LGBT children, they often look to faith-based therapists. While some are knowledgeable about LGBT issues, others dehumanize children for the purpose of "curing" them, or worse, exorcising children of perceived demonic possession.
Leelah wrote in her Reddit post that her parents only took her to see "biased Christian therapists, who instead of listening to my feelings would try to change me into a straight male who loved God, and I would cry after every session because I felt like it was hopeless and there was no way I would ever become a girl."
According to the American Psychological Association, so-called "conversion therapists" are harmful because homosexuality is treated like a mental illness. Instead, the APA advises parents to seek psychotherapy, social support, and educational services that provide accurate information about LGBT issues.
Parents should feel free to consult with religious leaders, as long as they are knowledgeable about and sensitive to LGBT individuals and their human rights and unique struggles. Other good resources include Gender Diversity and the Family Acceptance Project.
4. Be sensitive to your children's spiritual needs.
Parents are a major reason why children continue to keep or choose to lose their faith. University of Notre Dame sociologist Christian Smith, writing for the Huffington Post, states, "No other conceivable causal influence . . . comes remotely close to matching the influence of parents on the religious faith and practices of youth."
Yet parents should use this influence responsibly. They must understand that some LGBT children give up on faith, because they have been rejected by their religious community. During this sensitive time, parent who push their beliefs on their children are likely to see them run from faith.
That said, many kids benefit from the guidance that comes with a compassionate faith community. Leelah still considered herself a Christian, despite how her parents represented their rejecting beliefs.
Parents do not have to agree with their children's lifestyle or beliefs to meet their emotional needs and treat them with respect.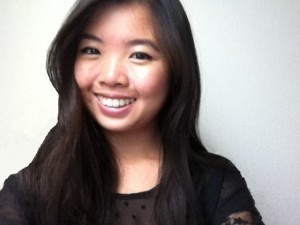 Jasmine Nguyen (Social Media/Digital Marketing Coordinator) is pursuing a bachelor's degree in social work at Texas State University in San Marcos. Her goal is to work for an agency that focuses on the welfare of children and strengthening families, such as Child Protective Services.