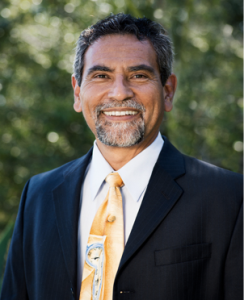 Dr. Jaime Romo (President) is a Commissioned Minister in the United Church of Christ for Healing and Healthy Environments in San Diego, a consultant with the Center for Applied Research Solutions and the National Mentoring Resource Center, and a Child-Friendly Faith Project board member. He earned his doctorate in educational leadership from the University of San Diego. Following a career of K-12 teaching and administration and teacher education, Jaime developed and implemented trauma-informed policies and healing community practices for churches and values-driven organizations. He is a certified Traumatic Incident Reduction facilitator and has worked with and seen scores of individuals resolve their PTSD, anxiety and depression symptoms in a short period of time. Dr. Romo is the author of Healing the Sexually Abused Heart: A Workbook for Survivors, Thrivers, and Supporters, and co-author of Reclaiming Democracy: Multicultural Educators' Journeys toward transformative Teaching, and Reclaiming Democracy: Multicultural Educators' Journeys toward Transformative Teaching. He currently serves as a Hospice Chaplain with Seaport Home Health and Hospice in San Diego.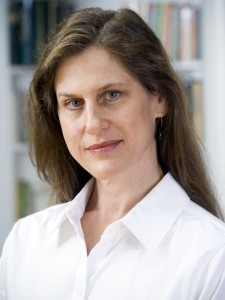 Janet Heimlich
 (Founder/Secretary) is an award-winning journalist and the author of 
Breaking Their Will: Shedding Light on Religious Child Maltreatment,
 the first book to fully examine the issue of child abuse and neglect enabled by religious belief. The book has been lauded by experts in many fields. Bishop John Shelby Spong described it as "insightful, provocative, exposing," and novelist Anne Rice called it "well researched and well written." Janet has been a freelance reporter for National Public Radio, work for which she won more than ten journalism awards and honorable mentions. And she has written nonfiction articles for such publications as 
Texas Monthly
, the 
Austin American-Statesman
,
Texas Parks & Wildlife, Edible Austin,
 and the 
Texas Observer
. Janet contributes to the CFFP and other nonprofits by performing copywriting and editing task; she creates website content, and writes blog posts, white papers, and curricula. She graduated from Stanford University with a B.A. in communications and a minor in English. Janet lives in Austin, Texas, with her teenage daughter.
Nali Adesso is a mental health counselor in the Northern Virginia and Washington, D.C. areas and has spent the last several years working with LGBTQ youth. She brings both personal and professional experience to bear on her understanding of religious child maltreatment and works to raise awareness and campaign for the rights of children in abusive religious environments. She is excited to be a part of the Child-Friendly Faith Project board to share her experiences working with queer and trans survivors of religious child maltreatment, as well as her passion for educating others about mental health issues in faith communities.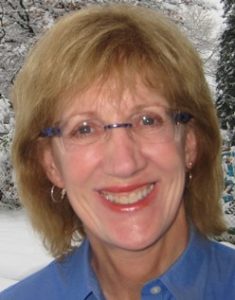 Christa Brown has written extensively on the topic of clergy sex abuse and cover-ups in the Southern Baptist Convention. Described by the Austin American-Statesman as "the public face" of Baptist clergy abuse survivors, she is the author of a combination memoir and exposé called This Little Light: Beyond a Baptist Preacher Predator and His Gang. The book has been used in law school classes on child abuse and received praise in a London Times review, which characterized Christa as "a whistleblower of historic proportions." Her columns have appeared in such publications as Ethics Daily, Baptist News Global, Associated Baptist Press, and the Dallas Morning News. She also contributed a chapter on yoga as a tool for healing traumatic injuries, published in the book Restorative Justice in Practice. Christa had a twenty-five year career as a Texas attorney, with specialty certification in civil appellate law, and she has also taught yoga for cancer survivors. In addition to her J.D. degree from the University of Texas, she holds an M.A. in anthropology and a B.A. in French and English.