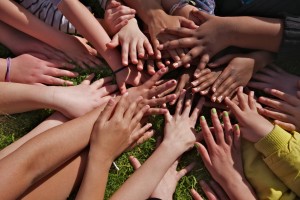 This year marks the beginning of an important movement to protect children from abuse and neglect that is enabled by ideology. And the most important players are faith communities that are ready to be role models in child protection.
The Child-Friendly Faith Project has just launched the pilot phase of its hallmark program: the Child-Friendly Faith Communities Designation Program. It's one of the ways we are carrying out our mission to partner with faith communities to protect children from maltreatment that occurs in certain religious and cultural settings.
What is the Child-Friendly Faith Communities Designation Program? This unique educational program provides religious organizations the tools they need to ensure that:
they are providing a safe environment for children;
that they are meeting children's physical, emotional, and spiritual needs;
that they have in place effective child abuse prevention policies;
and that they are well prepared to respond to cases of abuse and neglect should they arise.
Who benefits? Ultimately, it's children who reap the rewards when their faith communities participate in the Designation Program. But grownups benefit too. Staff receive valuable training that covers such topics as child development, maltreatment, and protection. Also, participating organizations have a chance to grow their memberships. Once a church, synagogue, mosque or any faith-based organization completes the program, it is designated as a Child-Friendly Faith Community. This designation offers opportunities for it to be widely promoted as a role model in child protection, something that will appeal to many people looking to join a faith community!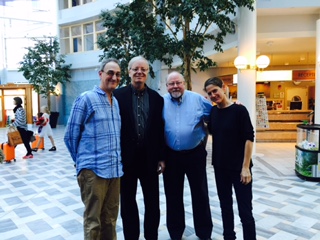 I first spoke about this idea earlier in the summer at the International Cultic Studies Association conference in Stockholm, Sweden whose theme was "children in high-control groups." There, speaking to experts and survivors of religious child maltreatment, I laid out this idea of partnering with faith communities toward ending harmful childrearing practices in authoritarian communities. To show how this approach has worked before, I described how Christian missionaries from the UK helped to bring about an end the abusive practice of binding girls' feet in China.
Where do we see all of this going? Quite simply, we are setting in motion a Child-Friendly Faith movement in which faith communities pledge to learn how to meet children's needs in a holistic way and lend their assistance in teaching other faith communities these tools. Eventually, we envision a cultural landscape in which all religious organizations and places of worship are Child-Friendly Faith Communities.
I'm pleased to say that my talk in Stockholm went over extraordinarily well! Audience members were excited about an opportunity that promised longterm change. Some saw this as a great chance for faith communities to improve their public image, as well as a way for them to become "beacons" for parents and others who are looking to join a place of worship that truly understands children's needs.
How can your faith community get involved? We're excited to announce that a pilot version of the Designation Program is underway! And we'e looking for more sites that would like to participate. If you would like to receive more information, please click here or send us an email.
How else can I help? For starters, join the discussion by leaving a comment below or clicking on our social media links. Also, we would be grateful for a donation so that we can complete development of the program and make it available to all faith communities interested at no charge. By clicking here, you can direct your financial contribution specifically to the Child-Friendly Faith Communities Designation Program.
Thank you for being a part of the Child-Friendly Faith movement, and we look forward to you getting in touch.
The Child-Friendly Faith Project