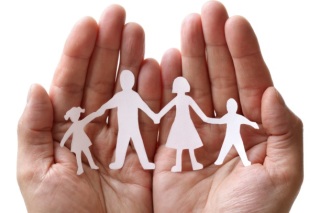 In the fall of 2012, a small group of child advocates began a nonprofit organization called the Child-Friendly Faith Project. It is nonpartisan and has been designated by the IRS as a 501c(3), which allows interested parties to make tax-deductible contributions. What sets the CFFP apart from other child advocacy organizations is that it aims to educate the public specifically about the impact that religious, spiritual, and cultural beliefs and practices have on children. Whether the effects are good or bad, we believe that we owe it to children to seriously consider our ideologies. Some are beneficial to children, but others are harmful.
Let's make sure we examine our beliefs and faith practices before we assume they are good for society's youngest members.
A few things we believe: 1) Faith can be beneficial and harmful to children. 2) It is not our place to promote or denigrate any particular religion, place of worship, faith group, or ideology but, rather, look at how people's beliefs and practices affect children. 3) All children are raised with some kind of faith or another. Let's ensure that such an upbringing is a healthy experience for every child.
To take part in the conversation, we invite you to join our closed Facebook group and contribute to our Facebook page. Our Twitter page can be found here.
Thank you for your support, and we look forward to hearing from you!