Donate
Baby with dark brown eyes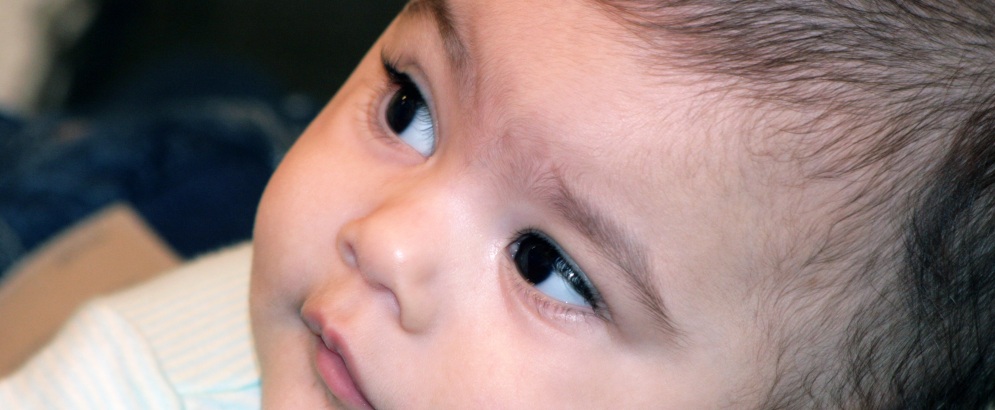 Post Date
December 10, 2012
Comments are closed.
Like many dynamic institutions, religion can be a source of great evil or unparalleled good. When we grasp God's grace -- or better, when we discover that we have been grasped by that grace -- it makes all the difference for us, and for our children.
—Mark Galli
I never doubted that my parents loved me. I accepted that the time they had for me was extremely limited. Even now, looking back on their dedication to the Church, I have no doubt that its teachings played an enormous role in their putting their [religious] responsibilities before their family at all times. In many ways, they sacrificed family for what the Church considered to be for the "greater good."
—Jenna Miscavige Hill, niece of David Miscavige, leader of the Church of Scientology
There is a lot of talk today from the Religious Right about "protecting the unborn," but there is not enough talk about protecting the children we already have from abuse. . . . Our children are our future. And our children are our moral responsibility.
—Anne Rice
The wolf will live with the lamb. The leopard will lie down with the goat. The calf and the lion and the yearling together, and a little child will lead them. (Isaiah 11:6)
Some beliefs are like walled gardens. They encourage exclusiveness and the feeling of being especially privileged. Other beliefs are expansive and lead the way into wider and deeper sympathies. Some beliefs are like shadows, clouding children's days with fears of unknown calamities. Other beliefs are like sunshine blessing children with the warmth of happiness. Some beliefs are divisive, separating the saved from the unsaved, friends from enemies. Other beliefs are bonds in a world community, where sincere differences beautify the pattern. Some beliefs are like blinders, shutting off the power to choose one's own direction. Some beliefs are like gateways opening wide vistas for exploration. Some beliefs weaken a person's selfhood. They blight the growth of resourcefulness. Other beliefs nurture self-confidence and enrich the feeling of personal worth. Some beliefs are rigid, like the body of death, impotent in a changing world. Other beliefs are pliable, like the young sapling, ever growing with the upward thrust of life.
—Sophia Lyon Fahs
The Child-Friendly Faith Project: Shedding Light on Religious Child Maltreatment