Donate
Baby with dark brown eyes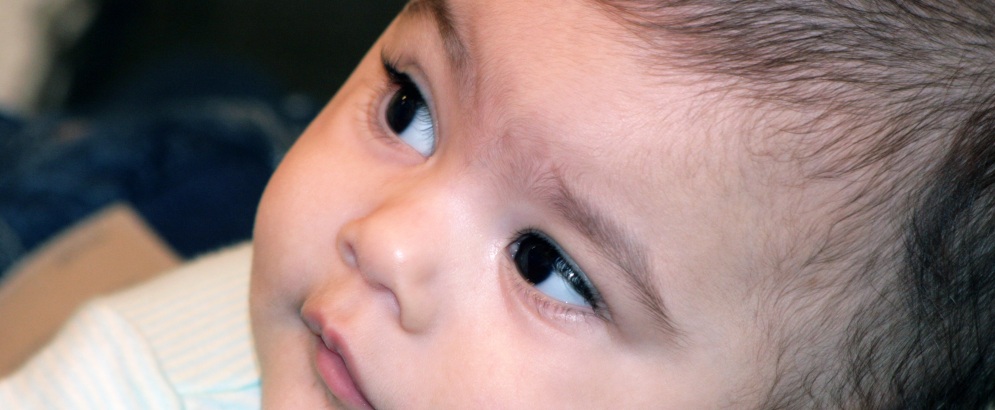 Post Date
December 10, 2012
Comments are closed.
I don't know any victim of religious authority sexual abuse who doesn't share the dilemma that the abuser was "all mighty". . . . Therefore, when an abuser of this status, stature, and authority sexually violates a child or vulnerable adult, it is incomprehensible by the abused. But most devastating is the decapitation from our own spirit or soul that comes with religious authority sexual abuse.
—Dr. Jaime J. Romo
Everyone in my church gave me advice about how to raise my son, but a lot of the time they seemed to be reminding me that I have no husband—and besides, most of them were not following their own advice. It made it hard to care what they said. They were not practicing what they preached.
—Victoria, age 24
It is easier to build strong children than to repair broken men.
—Frederick Douglass
I heard the telephone ringing at the other end. Silly to ring at this time of day, really. There probably wouldn't be anybody there. Just as I was about to give up I heard my mother's voice.
"Hello?"
"Hello," I said nervously. "It's me!"
"Oh!" She sounded quite taken aback. It must be years since we'd last spoken on the telephone.
. . . .
"I've left," I said weakly. "I'm out."
"You're out!" she screamed, astonished. "Oh. Well. Are you all right?"
"Yes, fine!" I lied breezily. Again I wanted no emotion. Not yet. I couldn't face it. "The dispensation came through this morning. And I'm back here because term starts tomorrow."
"Do you want to come home?"
"Soon," I said.
. . . .
"And you're all right?" she repeated anxiously. How could I answer her really? What did people say to one another on this occasion after seven years of noncommunication? Now, in the crowded college lobby, I couldn't cope with too much love.
"Yes, I'm all right. Really."
—Karen Armstrong, Through the Narrow Gate
The heartbreaking reality is that the marginalization of survivors is all too common in the Christian community. I have encountered many abuse survivors who want nothing to do with Jesus because of being marginalized by the very community they had hoped would care most, the Church. Just like the Priest and Levi in the parable of the Good Samaritan, we are often so quick to embrace "rationale excuses" for why we walk away. When we do this, we marginalize the very lives that God sees as beautiful and infinitely valuable. When we do this, we marginalize Jesus.
—Boz Tchividjian
The Child-Friendly Faith Project: Shedding Light on Religious Child Maltreatment