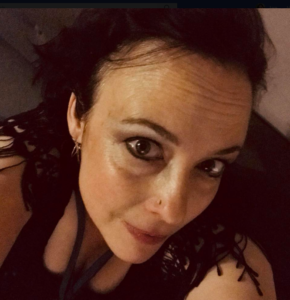 Bethany Brittain, a former board member of the CFFP, talks about how the physical and emotional abuse of her childhood affected her relationship with her body and, ultimately, her health.
When I was 13, I declared war on my body. It wasn't hard to do. It was quite natural even. There were dysfunctional events and forces in my past that had groomed me for that moment. I had received physical discipline from the time I was 6 months old. My family had unhealthy standards for female "modesty." Physical and emotional boundaries that were essential for mental health were nonexistent.
Meanwhile, outside of my household, I saw many visuals that defined for me what the "ideal" body looked like. Most transmitted a plastic look found in your average Barbie doll. My wobbles and bulges were proof that my body wasn't anything near ideal.
It all got to be too much. And so I took the only option I thought I had: I decided my body was something to be despised and declared war.